The Dog Days of December seem to have caught up to perennial denier, Barack Obama.
A man being criticized by sign language experts for providing fake interpretations while standing close to President Obama and other heads of state at Nelson Mandela's memorial says he becomes violent "a lot" and was hallucinating during the event.
Many Americans can relate. Just having to listen to Obama can cause otherwise rational people to hallucinate.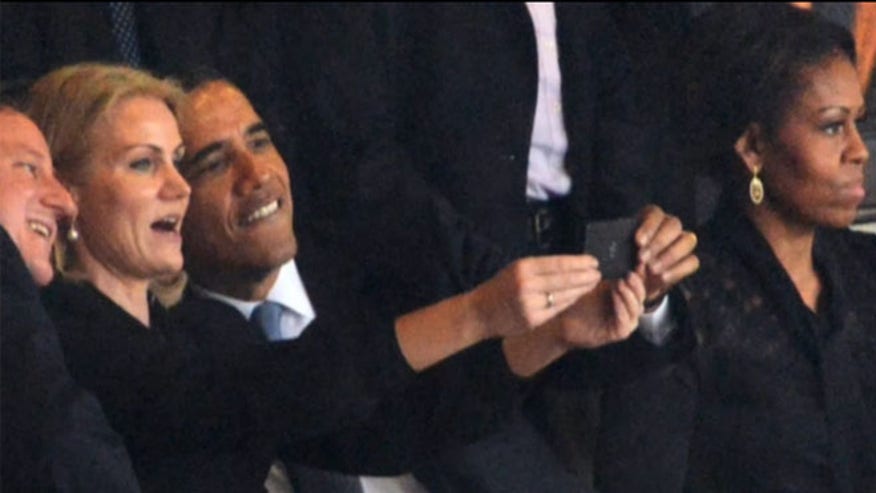 Call it the selfie seen 'round the world. Among the enduring images from Nelson Mandela's massive memorial service in Johannesburg Tuesday will be one of a jovial President Obama taking a cell phone pic with his seat-mates, Denmark's Prime Minister Helle Thorning-Schmidt and Britain's David Cameron.
As the three of them smile for the camera, a stern-looking Michelle Obama can be seen staring straight ahead, hands clasped. As if to remind anyone who sees this photo years from now that it was, after all, a memorial service for one of the great human rights leaders.
According to a new poll of 1,013 adults by Princeton Survey Research Associates, 38% say they would pay the mandate tax and forgo buying health insurance. That finding is higher than the 28% who are uninsured who recently told Gallup they'd pay the tax instead of buying coverage.
The results also found widespread confusion about the mandate tax. Overall, the findings have implications for health reform, as the White House is pressing people to sign up.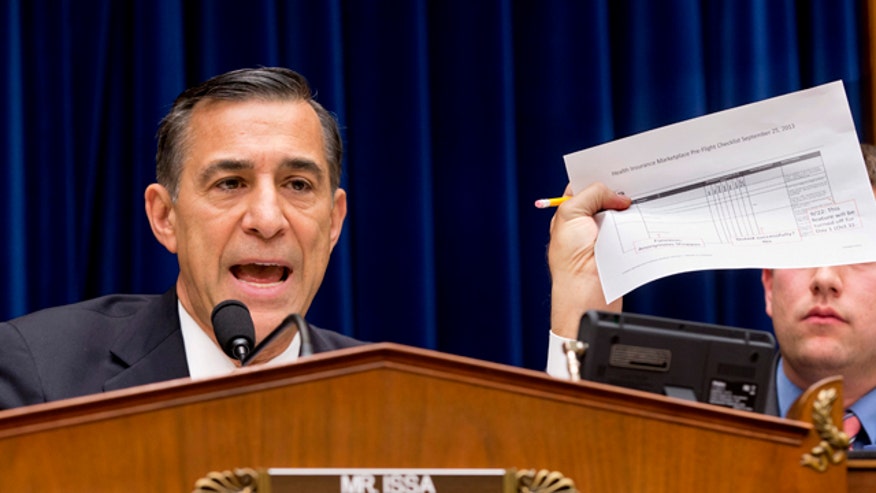 The Health and Human Services Department has told contractors working on the problem-plagued ObamaCare website not to release documents to congressional investigators, a mandate slammed as "criminal obstruction" by House Oversight Committee Chairman Darrell Issa.
The Dec. 6 letter from CMS official Daniel Kane says that although the department understands Congress' need for documents to continue its probe into the issues with Healthcare.gov, the agency is concerned about security risks from releasing testing information to third parties.
Therefore, the letter states, the agency has decided to not allow contractors to release any documents to any third party, telling the contractors to send congressional investigators to CMS, who will handle the request themselves.
The letter was sent after the House Oversight and Government Reform Committee contacted 11 of the top contractors on the ObamaCare website as part of its investigation into its problems.
In a press release Wednesday, Issa, R-Calif., said the HHS's request amounts to criminal obstruction, and he has sent
a letter to HHS Secretary Sebelius
demanding the agency have no further communication with the contractors about the probe.